How to Kiosk Check-in: In today's fast-paced world, time efficiency is crucial, especially when it comes to traveling. Whether you're embarking on a business trip or going on a vacation, optimizing your check-in process can save you valuable time and ensure a hassle-free experience.
One convenient solution that has gained popularity in recent years is the kiosk check-in system. In this comprehensive guide, we will explore the benefits of kiosk check-in and provide you with step-by-step instructions on how to make the most of this time-saving method.
The Advantages of Kiosk Check-in
Time-Saving Convenience
Kiosk check-in offers a quick and efficient alternative to traditional check-in methods. Instead of waiting in long queues at the check-in counter, you can simply locate the nearest kiosk and complete the process within minutes. This time-saving convenience allows you to bypass the crowds and proceed directly to your departure gate, giving you more time to relax or attend to other travel-related tasks.
Enhanced Control and Flexibility
By utilizing a kiosk for check-in, you gain greater control over your travel arrangements. You can easily select your preferred seat, customize your itinerary, and even make last-minute changes without the need for assistance from airline staff. This level of autonomy empowers travelers to tailor their journey according to their preferences and ensures a more personalized travel experience.
Streamlined Baggage Drop-off
In addition to check-in services, many kiosks also offer self-service baggage drop-off facilities. This feature simplifies the process of checking in your luggage, allowing you to print baggage tags, attach them securely, and deposit your bags independently. By eliminating the need for manual interactions, kiosk check-in significantly reduces the time spent in queues and enhances overall efficiency.
Step-by-Step Guide to Kiosk Check-in
Now that we have highlighted the advantages of kiosk check-in, let's dive into a detailed step-by-step guide to help you navigate through the process seamlessly.
Step 1: Locate the Kiosk
Upon arriving at the airport, look for signs indicating the location of the self-service kiosks. These kiosks are typically strategically placed near the check-in counters or throughout the terminal for easy accessibility. Once you spot a kiosk, approach it and prepare to initiate the check-in procedure.
How Many Continents Are There In The World ?
Step 2: Select Your Airline
On the kiosk screen, you will be prompted to choose your airline from a list of available options. Utilize the touchscreen or keypad provided to make your selection accurately. Ensure that you choose the correct airline to avoid any confusion or delays in the check-in process.
Step 3: Enter Your Booking Information
After selecting your airline, you will be prompted to input your booking information. This usually includes your reservation code, e-ticket number, or frequent flyer details. Enter the required details carefully, double-checking for any errors to ensure accurate processing.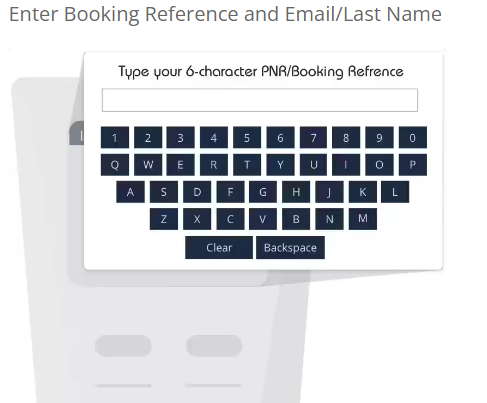 Step 4: Choose Your Flight and Seat
Once your booking information is verified, the kiosk will display the available flights for your itinerary. Review the options presented on the screen, taking note of departure times, layovers, and seat availability. Select the desired flight and proceed to choose your preferred seat. Most kiosks provide a visual seating chart, allowing you to select a seat that suits your preferences.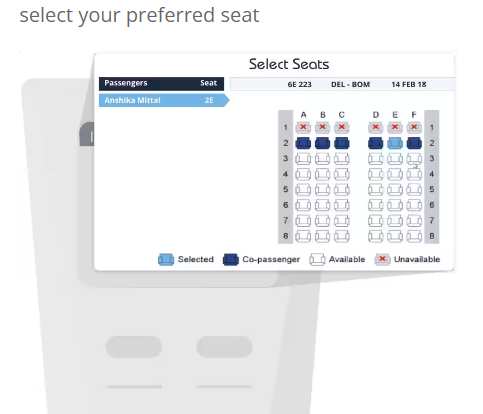 Step 5: Print Your Boarding Pass
After confirming your flight and seat selection, the kiosk will generate your boarding pass. Verify that all the details are correct, including your name, flight number, departure gate, and seat assignment. Once you are satisfied, proceed to print your boarding pass. Ensure that you securely retrieve the printed document to avoid any inconvenience later on.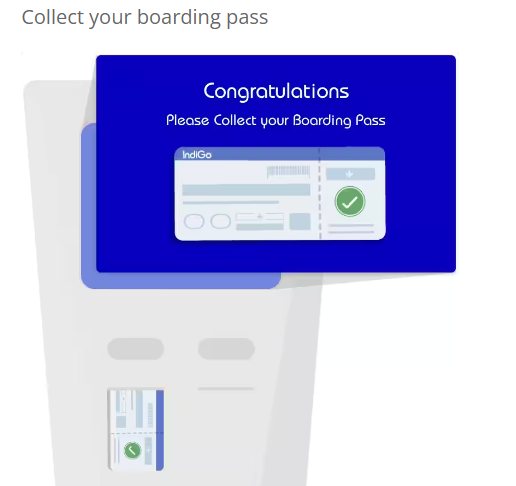 Step 6: Optional Baggage Drop-off
If you have checked baggage, check if the kiosk offers a self-service baggage drop-off facility. If available, follow the on-screen instructions to print baggage tags and securely attach them to your luggage. Once your bags are properly labeled, proceed to the designated baggage drop-off point within the airport. An attendant may be present to assist you if needed.
Step 7: Proceed to Security and Boarding
With your boarding pass and baggage, if applicable, you are now ready to proceed to the security checkpoint. Follow the airport signs or ask airport staff for directions to the appropriate security area. Be prepared to present your boarding pass, identification documents, and any necessary travel visas for verification. Once through security, head to your designated departure gate and await the boarding announcement.
Conclusion
Kiosk check-in provides travelers with a convenient and time-saving alternative to traditional check-in methods. By following the step-by-step guide outlined above, you can streamline your travel experience, minimize waiting times, and enjoy a more efficient journey from start to finish. Embrace the benefits of kiosk check-in and discover a smoother, hassle-free way to embark on your next adventure.